NORTHERN WESTCHESTER'S LEADER IN KARATE AND MARTIAL ARTS
Superior Quality Lessons for Kids and Adults
Welcome to the premier martial arts experience.
Before you get started, take a moment to consider the most valuable aspect of being a martial arts student. Is it learning self defense through karate and kung fu? Gaining confidence and discipline through structured martial arts classes lead by supportive and encouraging karate instructors? Maybe being more physically fit and forming healthy habits?
At Kempo Cross River, we feel the answer is a community that compliments and supports the values taught at home. A positive environment that fosters self-awareness, social skills, and confidence. A place where students learn the value of hard work, how to make good choices, and develop a sense of gratitude. A place where all these benefits are generated organically through caring and patient instruction from people who genuinely love to teach!
When searching for an exceptional teacher and mentor for your child, you want someone that will go above and beyond for your family, just like you do, every day.
This is the standard of Kempo Cross River.
This is our commitment to the success of our students.
This is what makes us different.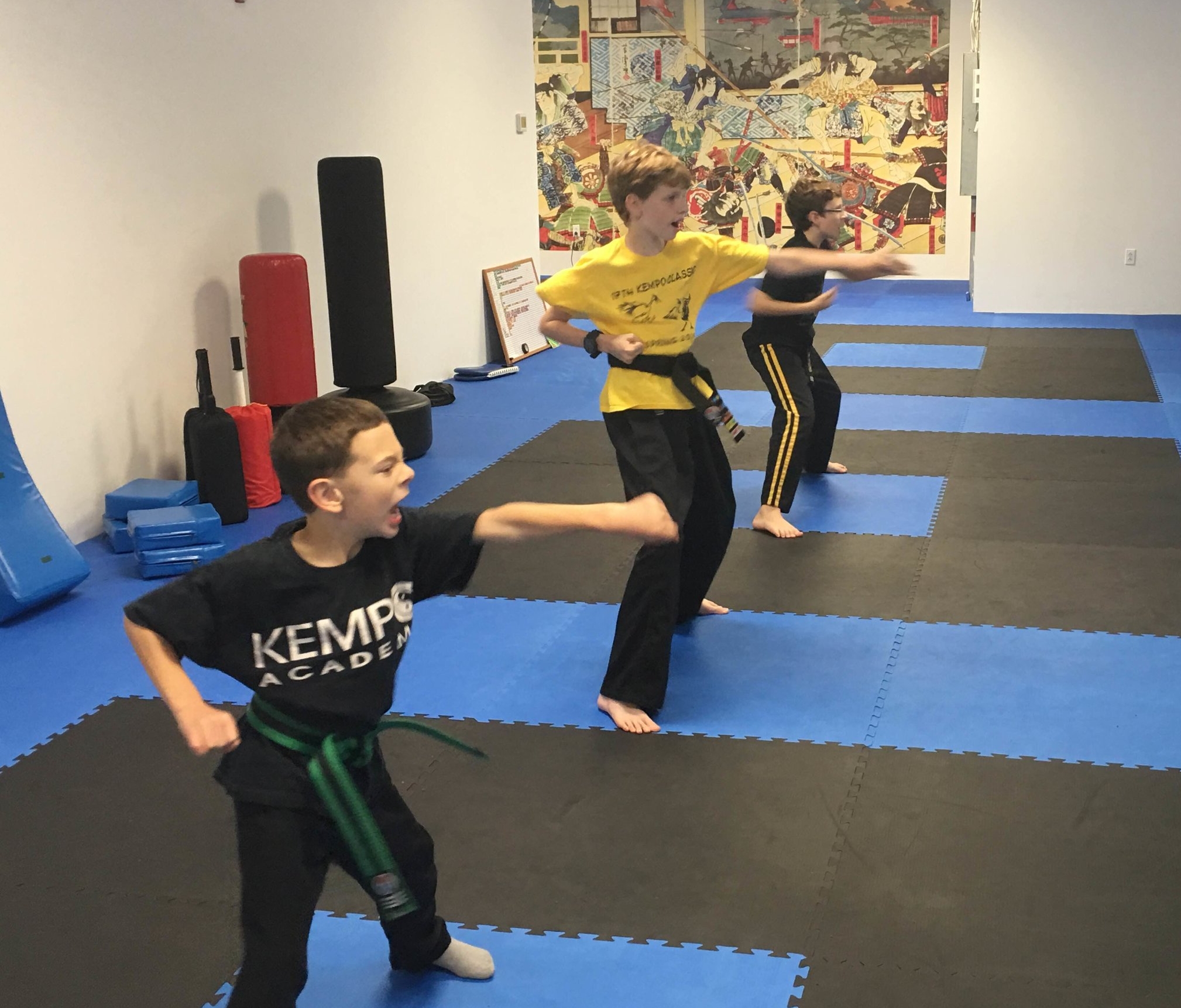 FAIRFIELD COUNTY'S LEADER IN MARTIAL ARTS AND FITNESS INSTRUCTION
Kempo Academy is dedicated to providing an outstanding customer experience. Our instructors have over 30 years of cumulative martial arts experience, and will do everything in our power to help you reach your goals.
You deserve an instructor whose commitment to your kids rivals your own.
ABOUT OUR KARATE SCHOOL
At Kempo Cross River, our mission is to provide the tools and information our students need to succeed, even beyond karate. Our teaching philosophy is that every student is important, each of us learns differently, and that we all need something unique to become our best. With that in mind, our goal is to find what works for you, and then to provide that support with absolute respect and professionalism.
TAKE ACTION
Karate is one of the best activities for kids and an excellent practice for adults. Excited to see your children improve their focus, discipline, fitness, and confidence? Motivated to try classes for yourself? Be certain, we are equally excited to be a part of that journey! Click the link below to submit a free trial request and one of our instructors will reach out to you to schedule your first lesson.